Team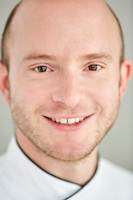 Fabian Heldmann - head chef
Since 2008 in the top kitchens of Germany, Fabian brings his impressions from this time and journeys to Hong Kong, South Africa, Peru, Japan and Spain, with fantastic ideas and great commitment for his work, into our kitchen.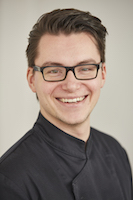 Philipp Kortyka - sous chef
After well-known stations for example as a sous chef with Christian Jürgens, Philipp creates phenomenal desserts. But it is not only the sweetness which he knows how to skillfully turn into surprising and enjoyable food. During the process of creating new menus and creations, looking for the "conscience something" you can find him on a motorbike on the streets of Europe!
Marcel Mente
Marcel knows how to combine knowledge and passion together. He loves his job and understands how to pay respect to selected products and how to transform them into unforgettable creations with modern and classical influences.
Martin Köller
With total commitment Martin and the team enchant our guests. After working in Spain and Austria, Martin returned to Stuttgart. For all those who prefer to cook for themselfs at home, he shows with a good mood all the tips and tricks to the success of great menues.
Sigrid Manthey
After her work as photographer Sigrid showed in her aprenticeship that she can successfully give all her power to the finest details in cooking and food preparation. She is now a constant part of our team.
Alvaro Fernandez
As a apprentice in the kitchen, Alvaro learns the art of cooking - through his parental catering business in Peru he brings great international ideas!
Till Wörner
Our "tallest" trainee in the kitchen :-)
Axel Schober
As our apprentice in the first year in the kitchen Axel supports the team with passion and commitment.
Carla Weiß
As our apprentice in the first year in the kitchen Carla supports the team with passion and commitment.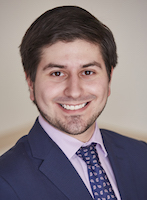 Daniel Masurczak - restaurant manager
Daniel has acquired not only the best knowledge of top products but also how to deal with our most important asset: our guest. He is now our restaurant manager after working in London, for example.
Simone Nagel
After her time in Austria, she returned to her homeland. Always in a good mood with a smile on her face, Simone welcomes the guests of our house.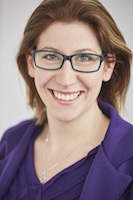 Sarah Pausch
Sarah has cared for our guests with joy and competence for many years. Even though it is no longer every day for the offspring that Sarah cares about the well-being of our guests, we are all the more pleased to still be able to count her to our team.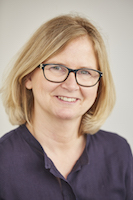 Stephanie Ritzka
For a good start into the day Stephanie provides many delicacies in the morning - legendary her apple pie and Bircher muesli!
Jeremy Giannaris
Our apprentice in the service team
Dominik Wolf
Our apprentice in the service team
Charlotte Müller
Our apprentice in the service team
Aila Stepper
Our apprentice in the service team
Selin Stifter
Our apprentice in the service team